Boarding houses
KAPOSVÁR
La Pergola Panzió***
Pergola Guesthouse is located in heart of Kaposvár. All rooms are well-equipped with air-conditioner, Tv, kitchen.
This boarding house offer different facilities like finnish sauna, infra-red sauna, car park, outdoor pool, sunbathing terrace.
Catering: breakfast, half board and there is a restaurant where you can select different dishes like pizza, pasta, soups, fish, risotto, salads.
Kaposvár, Ady Endre u 15
Tel: +36 82 411 130

E-mail: info@pergolahaz.hu

http://www.vicolohaz.hu/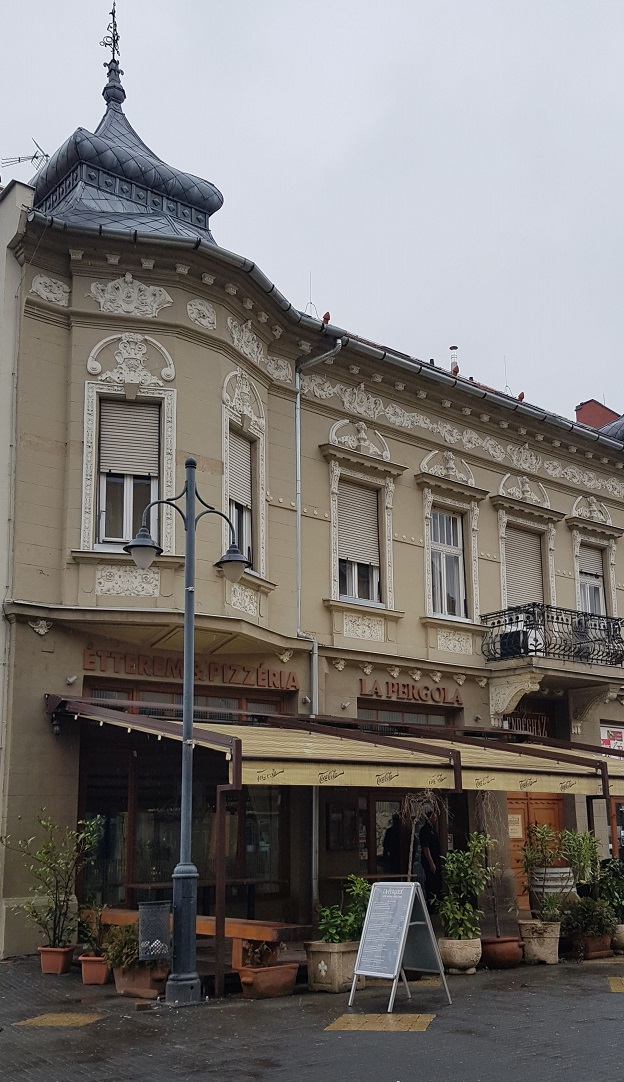 ---
Laetitia Panzió***
Laetitia Panzió*** is situated in Kaposvár and has direct access to the town center.
Some room have aire condition and include: internet connection, a fridge and high-standard furniture. Their guests can choose standard room , double bed room, family apartment. All rooms are non-smoking room.
Hotel facilities are free wireless internet access, Finnish and infra-red sauna, car park.
7400 Kaposvár, Kossuth Lajos u. 22.
Tel.:+36 82 429 024
E-mail: info@laetitia.hu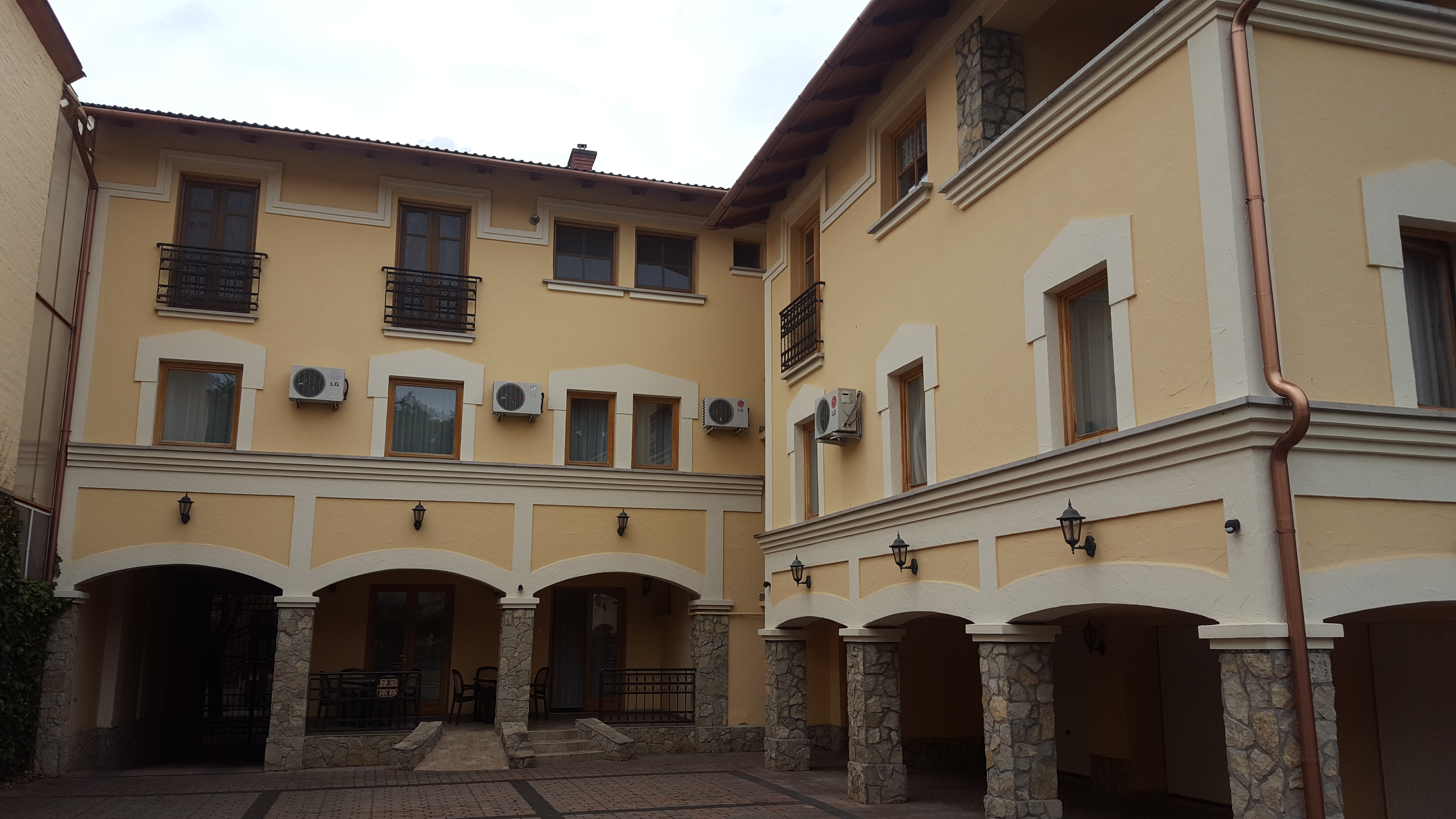 ---
Bárány Fogadó (Fogadó a Bárányhoz) - Opening: August 1. 2022
Bárány Inn is set in the heart of Kaposvár. There are several services and facilities are free-wifi, parking and breakfast or half board. This lodging has two storeys with 4 bedrooms, 2 bathrooms, a large kitchen and a living room. This accomodation is very well-equipped.
7400 Kaposvár, Városház u. 4.

Tel.: +36 82 527 600

E-mail: baranyfogado@gmail.com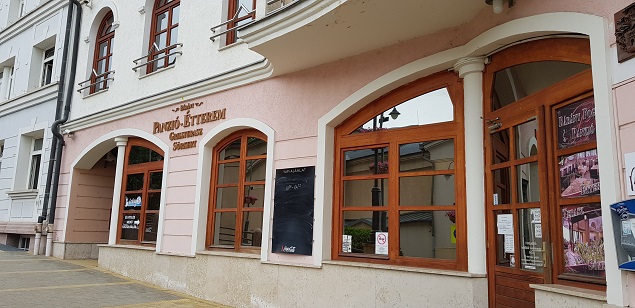 ---
Rómahegy Rendezvényház
The pension is located in the garden suburb of Kaposvár with 11 rooms that has a beautiful view to the city. Their guest can park beside this accomodation. They offer a garden to garden parties.
Kaposvár, Csalogány u. 68-70.
Telefon: +36 70 908 0951 or +36 70 319 5909
E-mail: info@romahegyrendezvenyhaz.hu
http://www.romahegyrendezvenyhaz.hu/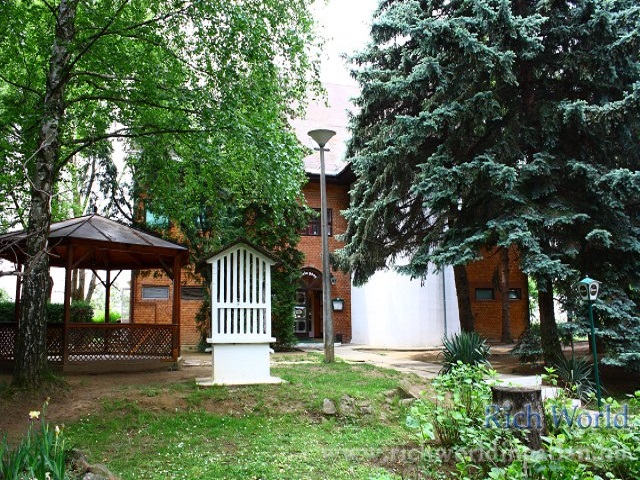 ---
The Deseda Panzió offers numerous services among others sauna, swimming pool,bubble bath and solarium. The boarding house is located 200 m to the lake Deseda shore.

Kaposvár-Toponár, Kemping u. 47.,
Tel.: +36 30 298 0298,
E-mail: deseda@kapos-net.hu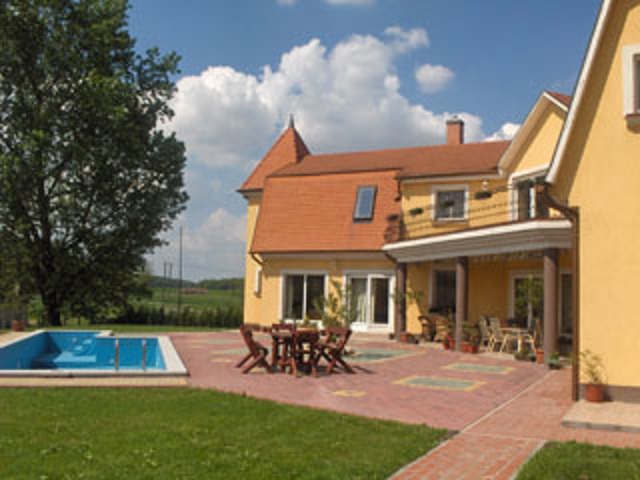 ---

Golf Panzió és Étterem
Golf Pension and Restaurant is a very quiet place with free parking near of the mall quarter of Kaposvár. The field of Minigolf is useable by the guests.Near by this boarding house there are some sport facilities in city park amog others field of football/basketball, running track.

Kaposvár, Dr.Kaposváry Gy. u. 2.
Tel.+36 82 310 481 vagy +36 30 989 8223
E-mail: info@golf-panzio.hu
http://www.golf-panzio.hu/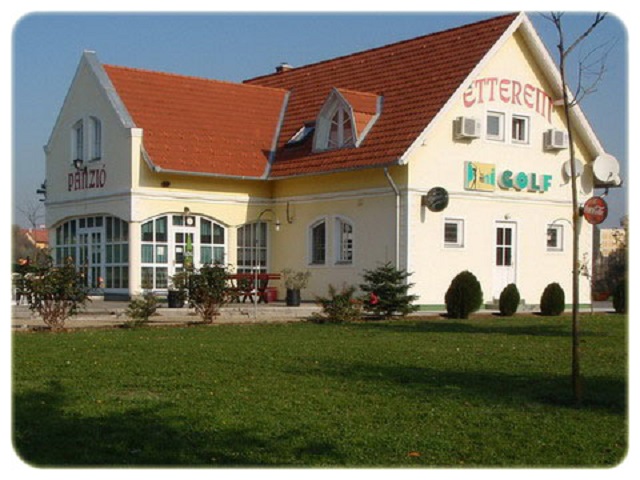 ---
Pálma Panzió
Pension Pálma can be found in downtown Kaposvar; only few yards away from the main street.

Kaposvár, Széchenyi tér 6.,
Tel.:+36 82 222 068
E-mail: recepcio@palmapanzio.com
https://palmapanzio.hu/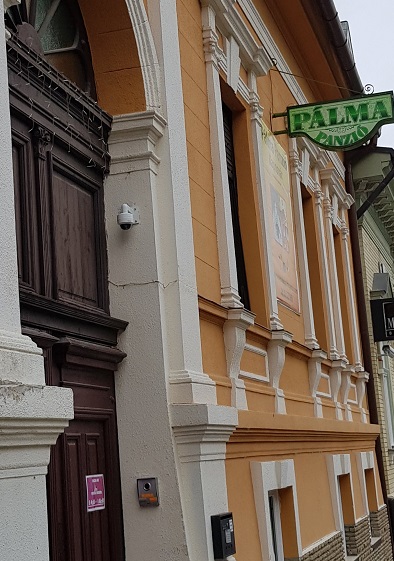 ---
Tenisz Klub Étterem Panzió
This restaurant and pension – includes a tennis hall - located about 3 minute on foot from the city center.

Kaposvár Iszák utca 37.

Tel: +36 82 411 832, or +36 30 978 8754

E-mail: rozsa@koert.hu

http://www.teniszpanzio.hu/#sthash.3lSDezXg.dpbs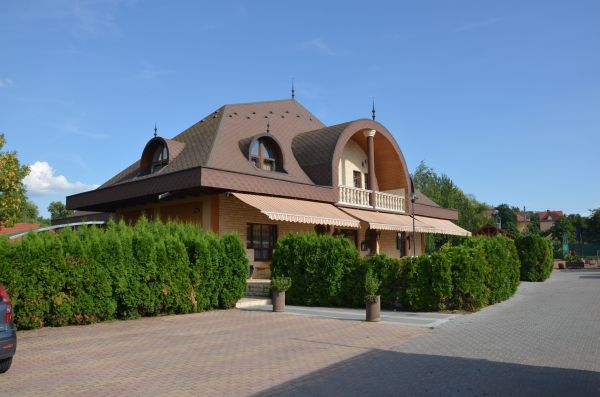 ---
Turul Étterem és Panzió
The Turul pension is not too far from the center. There are 10 rooms and and a great restaurant also.
Kaposvár, Kisfaludy u. 9.,
Tel./Fax: +36 82 417 014
E-mail: info@turuletterem.hu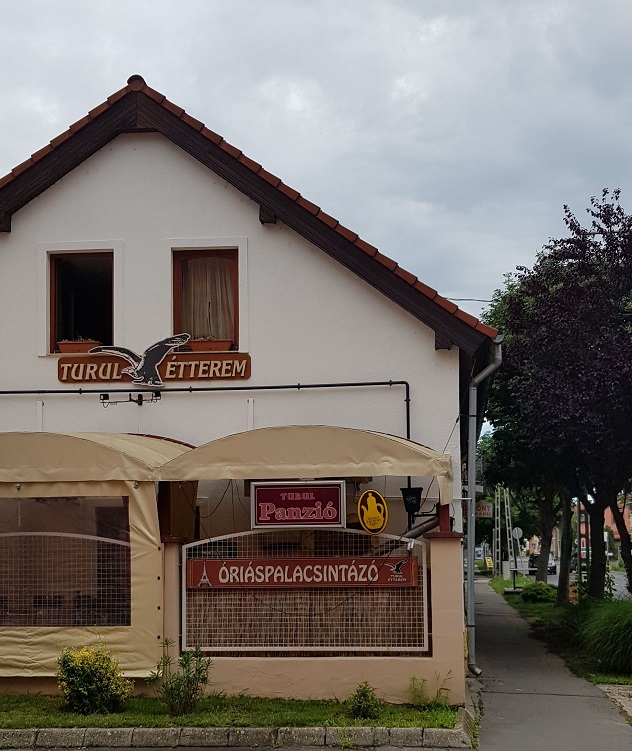 ---
BŐSZÉNFA

Meseszálló

7475 Kossuth L. u. 28.

Tel.: +36 82 370 756 or +36 20 596 0564

E-mail: info@meseszallo.hu
---
IGAL

Modern Villa
7275 Igal,Tavasz u. 108.

Tel.:+36 20 439 9435

E-mail: bruncvig1@kabelnet.hu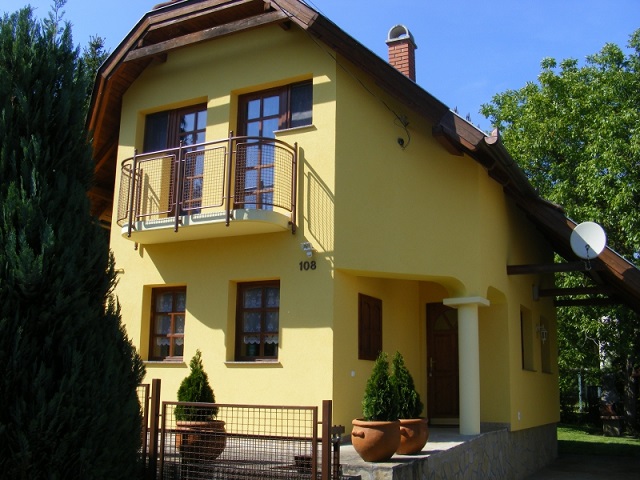 ---
Termál Panzió

7275 Igal,Rákóczi tér 28.

Tel.:+36 82 573 014 or +36 30 731 9778

E-mail: igal@termalpanzio.t-online.hu

http://termal-panzio.hu/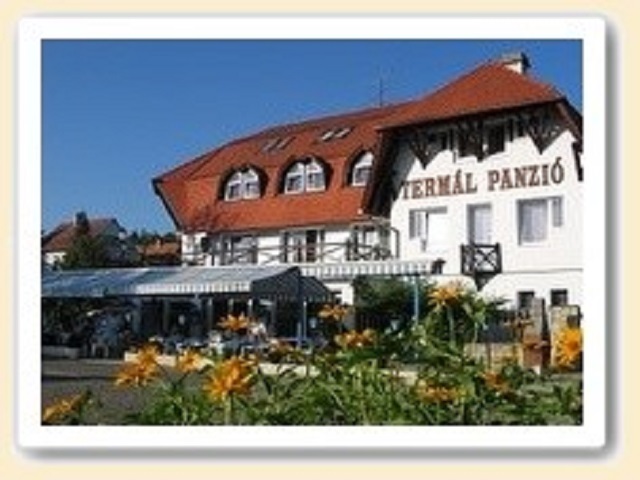 ---

Pál-Cappone Panzió, Étterem

7275 Igal, Rákóczi tér 16.

Tel./Fax: +36 82 372 198, or +36 70 338 4257

E-mail: remabt@t-online.hu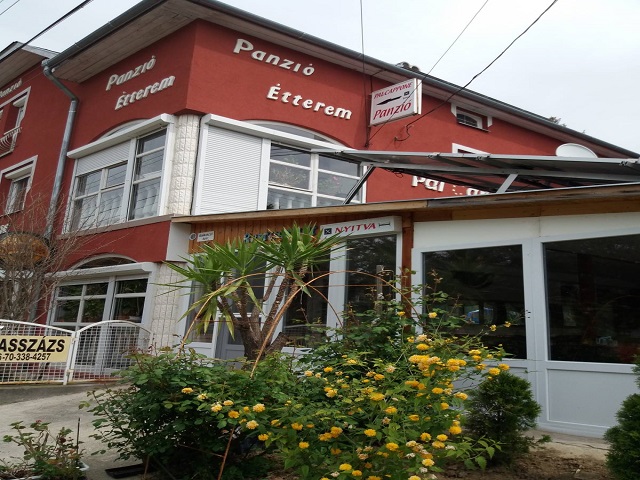 ---
Korona Panzió

7275 Igal, Rákóczi tér 22.

Tel.:+36 82 372 157, +36 70 567 7153

E-mail: info@igalkoronapanzio.hu

http://igalkoronapanzio.hu/

---
PATCA

Katica Tanya - Aktív Pihenés Központ
Katica ('Ladybug') Farm House was established to attract visitors who are fond of nature and active ways of recreation.
7477 Fő u. 28.
Tel.:+36 30 411 6002

E-mail: info@katicatanya.hu

http://katicatanya.hu/